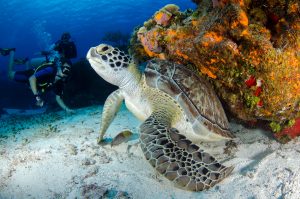 Australia's New South Wales coast is home to the little island of Montague Island. This lovely island is renowned for its stunning beauty and abundant aquatic life. Divers from all over the globe travel to Montague Island to explore some of the best diving locations on Earth.
In this guide, we will cover the dive sites, scuba diving gear, safety precautions, and advice for a successful Montague Island scuba diving trip.
Montague Island Diving Spots and What to Expect
For those who enjoy scuba diving, Montague Island has a variety of dive sites. The waters around the island are warm and transparent, with a maximum visibility of 30 meters. Here are a few of the top diving locations.
A popular diving location, The Cod Hole, may be found on the island's western side. A sizable population of amiable and inquisitive grey nurse sharks call this place home. Additionally, schools of fish, including trevally and kingfish, are visible to divers.
A huge swim-through cave can be found at the stunning diving location known as The Cathedral. Schools of fish, octopuses, and cuttlefish are among the many marine creatures that call the cave home.
The Playground is another well-liked diving location on the island's eastern side. Angelfish, butterflyfish, and parrotfish are among the many fish that call this location's spectacular coral gardens home.
A Beginner's Guide to Scuba Diving at Montague Island
Inexperienced divers can find Montague Island's scuba diving a little intimidating. But it can be a fulfilling and unique experience if you are properly prepared and instructed. Take scuba diving training and practise in a pool or shallow water before you dive. It's crucial to dive with a certified  instructor and have a solid understanding of the equipment.
Montague Island Scuba Diving Equipment and Preparation
Preparing and having the proper gear before diving at Montague Island is crucial. The scuba diving kit includes wetsuits, fins, masks, regulators, BCDs, and weight belts. 
It's important to check that every piece of equipment is securely fastened and functionally sound. Prior to diving, you should also evaluate the weather and tide motions.
Safety Measures for Montague Island Scuba Diving
Although diving on Montague Island can be exciting, taking safety precautions is crucial. 
Prior to diving, it is crucial to have a complete grasp of the diving site and dive with a certified instructor. Observing all safety precautions and never diving alone is also very essential.
Accommodations near Montague Island for Scuba Diving Enthusiasts
There are a number of lodging options for scuba divers near Montague Island. These lodgings range from inexpensive hostels to opulent resorts. You should choose a lodging option that satisfies your needs and budget.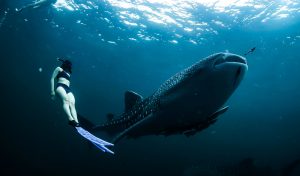 Tips for a Successful Montague Island Scuba Diving Experience
It's essential to adhere to a few recommendations to make your scuba diving trip on Montague Island effective. Selecting the best diving location based on your experience level is crucial. 
Additionally, it is crucial to pick a trustworthy diving business and carefully adhere to all safety instructions. Finally, you should try to unwind and relish the occasion.
Divers can choose among available scuba diving tours and packages at Montague Island. The island's marine life and diving locations can be experienced through these trips and packages. 
It is essential to select a reputable tour company for the best experiences during your time on the island.
Conclusion
Scuba diving at Montague Island is a must-try experience for scuba diving enthusiasts. The island's diverse marine life and breathtaking scenery make it one of the best scuba diving spots in the world. 
For a safe and unforgettable Montague Island scuba diving experience, book a tour with Montague Island Adventures.